Tenon Makes Critical Repairs to Target Field Light Rail Platform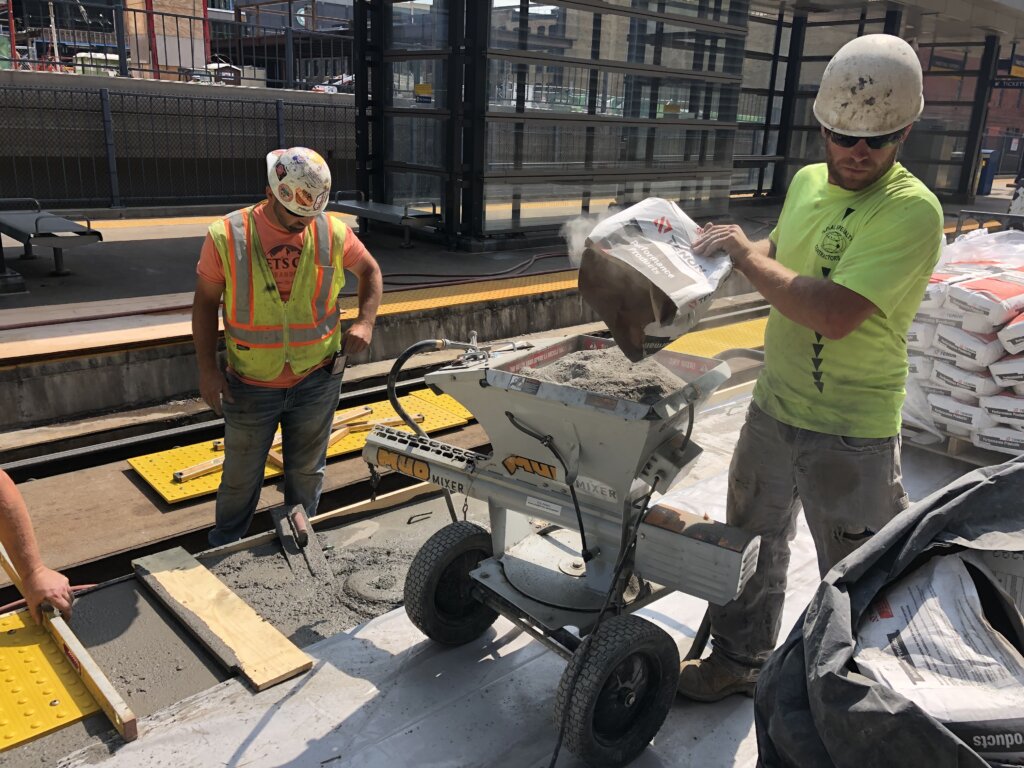 Metro Transit, the operator of an integrated network of buses, light rail and commuter trains in the Minneapolis-St. Paul area was in search of high quality concrete to repair one of its light rail platforms. Kimley-Horn, the project engineering firm, turned to Tenon Products for an engineered concrete mix they could specify.
The technical team at TCC Materials worked to formulate a customized Tenon product solution, uniquely formulated for the light rail project with Kimley-Horn. Upon listening to Metro Transit's concerns in conjunction with Kimley-Horn's technical specifications primarily revolving around quality control and repair service life, it was decided to use Tenon Self-Consolidating Concrete Mix CI with an integral water repellent engineered into the mix.
Tenon Self-Consolidating Concrete Mix (SCC) CI is a dry, preblended, one-component, self consolidating, cementitious, polymer-modified concrete mix containing. It contains coarse aggregate, silica fume, and an integral migrating corrosion inhibitor. Designed for application thickness minimum of 1 in. (2.5 cm) and maximum thickness of 8 in. (20 cm), it is ideal for parking facilities, industrial plants, walkways, bridges, tunnels, dams, and balconies.
The light rail is only one component of the Metro Transit network that connects 200,000 commuters weekly to destinations throughout the Minneapolis-St. Paul Metropolitan area. See this product IN ACTION on YouTube! A full gallery of photos is below. Find the PDF version of this profile here. Contact us for product availability.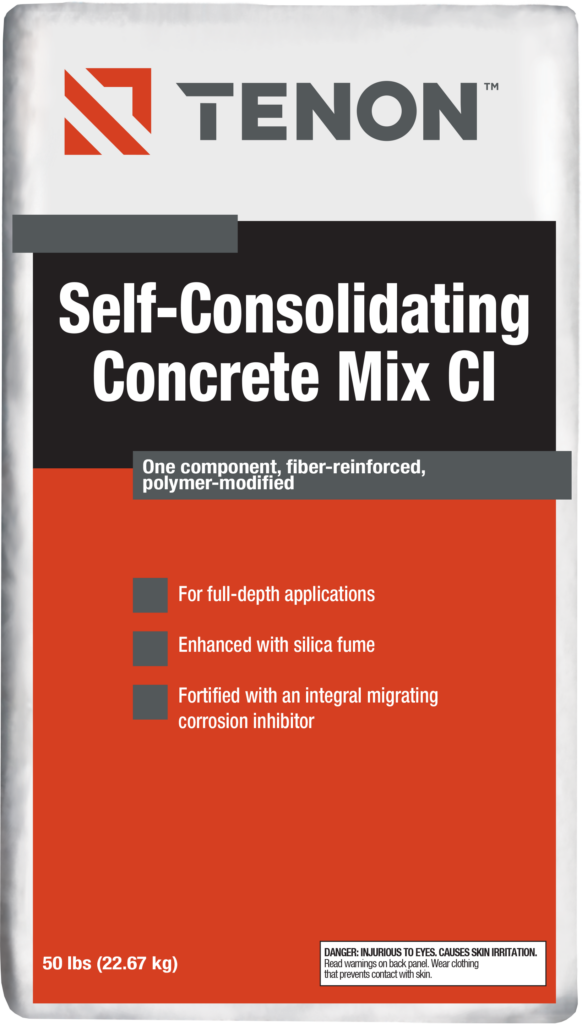 Photos & Videos