Repairing Airport Ramps at Minneapolis-St. Paul Airport Repairs with Tenon Critical Pavement Repair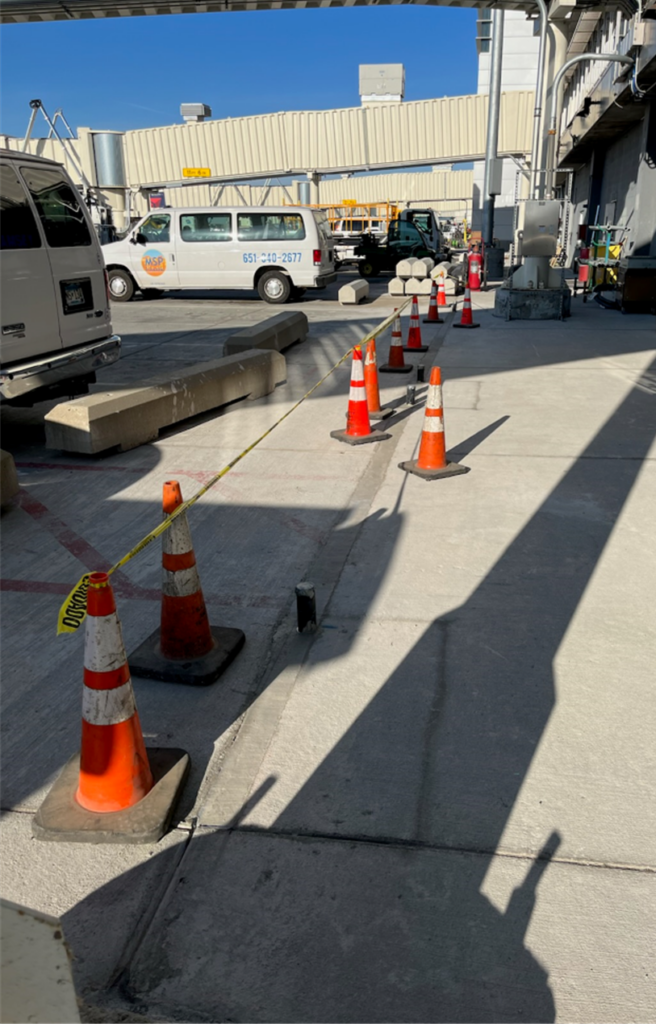 The Minneapolis-St. Paul International Airport is busy to say the least, servicing 20 million passengers along with 450,000 aircraft per year. Improvement plans and construction for the airport can be extremely difficult to plan and execute, requiring the highest quality of materials and application techniques. To assist this project, MSP utilized Tenon Critical Pavement Repair (CPR) for pavement repair on a high-use ramp that connects to one of the runways. This construction project was one of the many approved projects included in the MSP improvement expansion plan taking place during 2020-2025. This plan includes improvements to security, terminals, runways, parking ramps, deicing pads, and a transit center.
CPR is a preblended, single-component, fast-setting, high-strength, polymer-modified, fiber reinforced repair mortar designed to be a quick, durable repair for essential heavy-duty surfaces. It is great for airport runways, concrete highways, parking structures, freezer rooms, loading docks, industrial floors. It is also freeze-thaw durable and contains corrosion inhibitor to mitigate corrosion issues. These characteristics made it perfect for this application as it also offers a 15-25 minute initial set time and a final set time of 20-30 minutes. This allows the repaired area to be put back in service in a very short period of time. Find product availability by contacting us here. View a PDF version of this profile here.