SPEC MIX Bricklayer 500 – Eldridge, Iowa 2023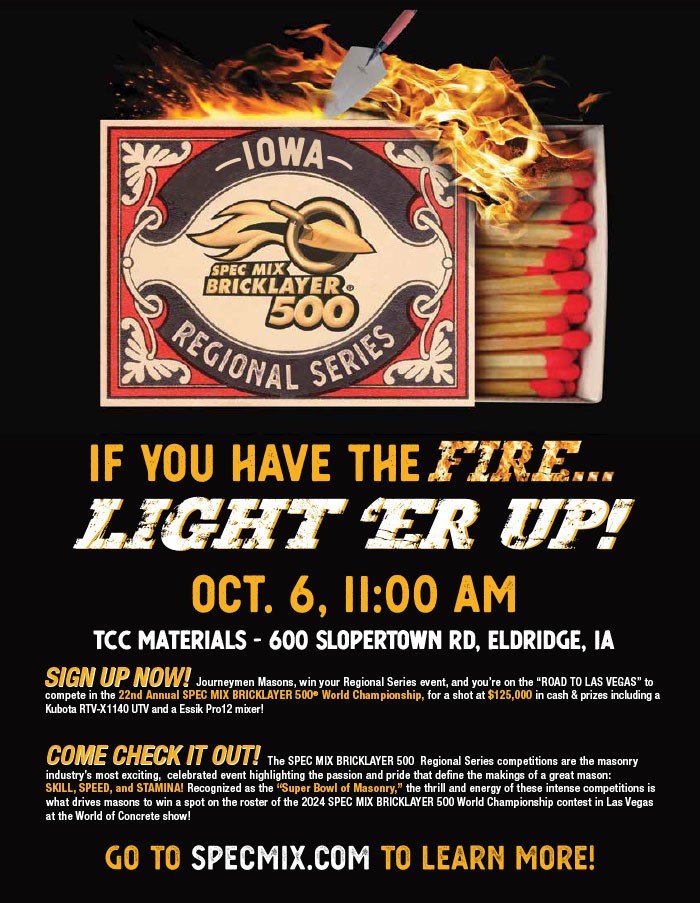 Celebrate the world's largest and most prestigious masonry competition, the SPEC MIX BRICKLAYER 500®. This action-packed bricklaying battle takes place at TCC Materials in Eldridge Iowa on Friday October 6, 2023. For one hour, masons and tenders from across the Midwest will battle to lay as many bricks as they can, with as few errors as possible. It's a true test of skill, speed and stamina designed to determine the best craftsman in the masonry industry.
Contact us if you'd like to sign up as a competitor.