Check our news & events page regularly for updated information on new products, projects, awards, events, and more. If you have a project or event that is newsworthy, please click here to apply to be featured on our News & Events page.
---
TCC Materials to Showcase at The Precast Show in Kansas City, Missouri in March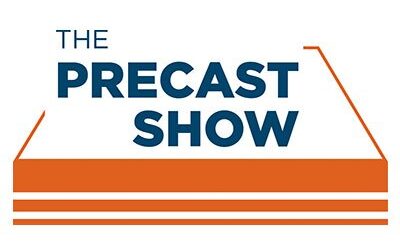 ---
Amcon Concrete Products to Reveal New NorthRock® SRW Styles at Northern Green Expo

January 5, 2022 – NEVER BEFORE SEEN SRW FACE STYLES ARE ALMOST HERE! Visit us at the Northern Green Expo January 11-13 for the unveiling of our two new segmental retaining wall styles. Find us in booth #1215 at the Minneapolis Convention Center .
Not in the area? Follow us on social media to find out more next week as we release our new face styles to the world.
TCC Materials, Amcon Concrete Products, & Bluestone Products
---
Mason Behrant Miller & Mason Tender Matthew Morschen Win Minnesota Regional SPEC MIX BRICKLAYER 500®
September 9, 2021 – 60 minutes and 548 bricks later…mason Behrant Miller and mason tender Matthew Morschen with East Central Masonry in Harris, Minnesota have earned the title of "Minnesota's Best Bricklayer"! The pair teamed up against eight other teams at the Minnesota Regional Competition of the SPEC MIX BRICKLAYER 500 to capture their spot to compete at the championship event in Las Vegas at the 2022 World of Concrete Expo.
The competition took place at Dakota Aggregates facility in Rosemount, Minnesota at their annual "Dig-In" event and featured eight teams from across the Midwest. Each team consisted of one mason and one mason tender who were challenged to build the largest and best 26-foot-long brick wall in one hour with as few errors as possible. With competitions across the U.S., one winning team from each region will advance to the championship in Las Vegas to compete for $125,000 in cash and prizes (including a new Ford F-250 4×4 Truck, Kubota RTV-X1140) and the title, "World's Best Bricklayer".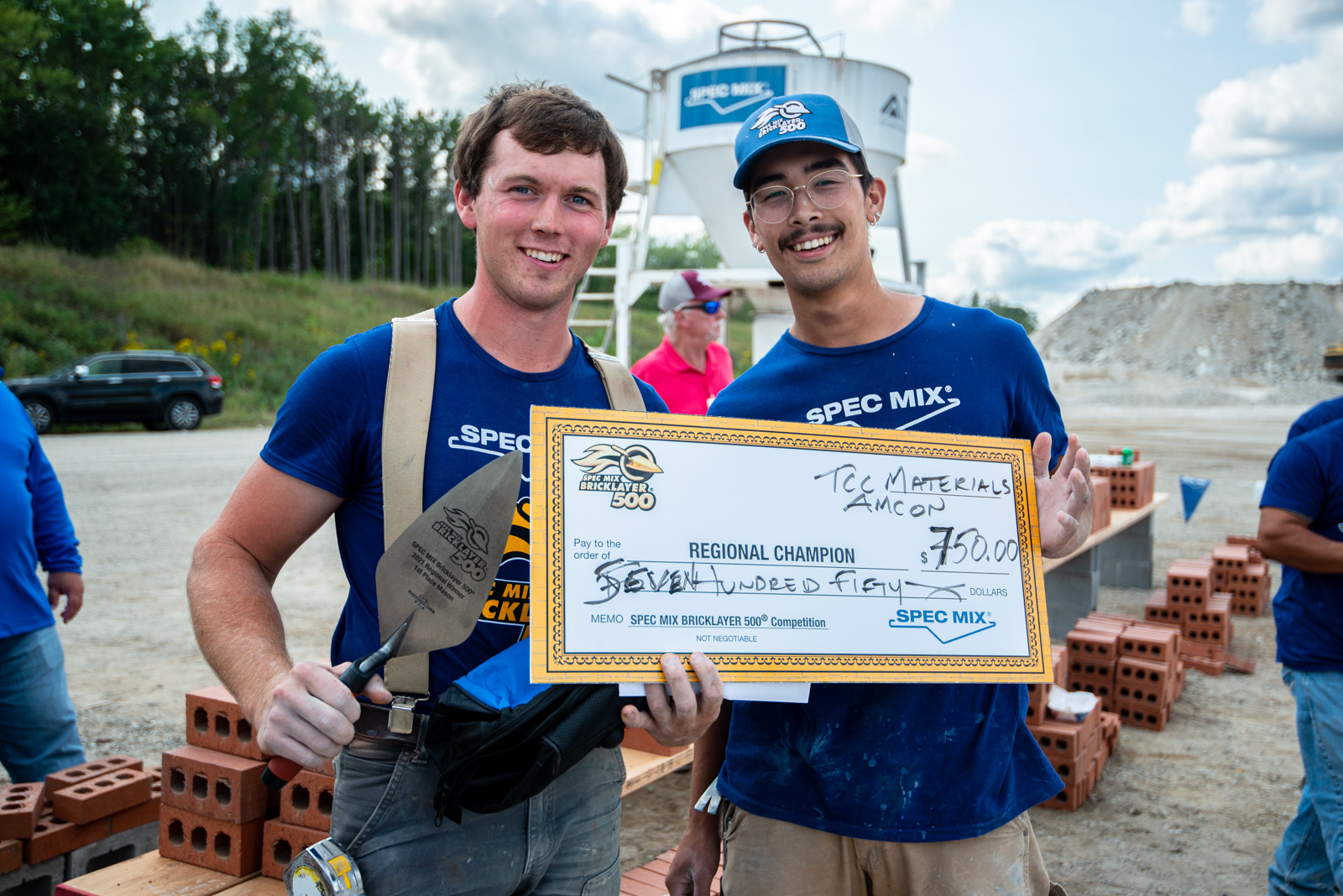 Not only is 548 bricks in one hour impressive, but it is also more than most masons lay in a single day – let alone one hour! Miller said he watched every SPEC MIX BRICKLAYER 500 he could find leading up to his big win last week. "I'm probably going to have to practice. I might pester [3-time world champion] Fred Campbell on Facebook a little bit," said Miller. When all was said and done, Miller and Morschen went home with $750, a free ticket to Vegas, and lots of pride.
Winners and competitors received prize packages from local sponsors including a Cemstone Supply prize bucket and gift certificates from North American Aggregates and Hohmann & Barnard, Inc. The national sponsorship team also added more items to the prize pool including a $200 gift certificate from Ford, $200 gift certificate from Blaklader, Stabila levels, and a loaded Marshalltown tool bag and ceremonial trowel. Over 12,000 for the contest was dontated in collaboration by Hebron Brick and Metro Brick.
Second place went to mason Tommy Lezek and mason tender Angel Martinez of Maxson Masonry in Oxford, IA with a brick count of 523, for their efforts, the team took home $350. Third place and the SPEC MIX TOP CRAFTSMAN award, which goes to the mason with the "most-sellable" wall, went to mason Jamie Mikrot and mason tender Billy Jack Olsen of Donald R Frantz Concrete Construction, LLC in Willow River, MN with a brick count of 507, for their efforts, the team took home a combined $700.
The SPEC MIX BRICKLAYER 500 strives to create interest within the next generation of masons in the rewards and opportunities that come with masonry and construction. The 20th annual SPEC MIX BRICKLAYER 500 will be held on January 19th, 2022 at the World of Concrete Expo in Las Vegas, NV. Prizes total more than $125,000 and include a new Ford F-250 4×4 Super Duty truck, Kubota RTV-X1140, Multiquip Mortar Mixer, and other prizes from IQ Power Tools, Stabila, Marshalltown, STIHL, Blaklader, Iron Age Footwear and Belden Brick.
---
TCC Materials and Amcon Concrete Products to Host Regional SPEC MIX BRICKLAYER 500®
August 2, 2021 – MARK YOUR CALENDARS! TCC Materials & Amcon Concrete Products will be hosting the regional competition of the SPEC MIX BRICKLAYER 500! Entering its 20th season, the SPEC MIX BRICKLAYER 500 showcases the country's top masons who are given the chance to prove their skills, win cash prizes, and earn the title of "World's Best Bricklayer". The bricklaying battle is designed to test the speed, skill, and stamina of each participant by challenging them to build the highest and best 26-foot-long brick wall, with as few errors as possible, in one hour. Working with their trusted mason tender, the winning bricklayer is determined by a judging panel who subtracts any mistakes from the total number of bricks laid on the wall. The mason with the highest brick count at the regional competition wins cash and prizes including a trip to Las Vegas for the 2022 World of Concrete to compete in the SPEC MIX BRICKLAYER 500 World Championship and a chance to win prizes total more than $125,000.
With workforce development being the primary battle cry for the skilled trades, the SPEC MIX BRICKLAYER 500 is a tool designed to create interest from a new generation of masons of the opportunities possible in masonry and construction.
The Minnesota regional competition will be held on September 9th, 2021 at Dakota Aggregates in Rosemount, Minnesota as part of their DIG IN! event. The event begins at 11:00 CDT with competitor registration at 8:00 AM. Spectators are welcome, but registration is required.
Don't miss your chance to see this world famous competition up close!
For more information, click here or contact John Pederson at jpederson@tccmaterials.com.
Address: Dakota Aggregates, 15950 Stations Trail, Rosemount, MN 55068
---
TCC Group Companies Among NCMA/ICPI 2020 Safety Award Recipients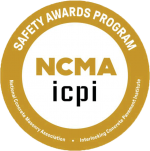 June 14, 2021 – TCC Materials, Amcon Concrete Products, and Bluestone Products are pleased to announce the recognition of several locations by the NCMA/ICPI for having exemplary safety records in 2020 through Occupational Safety and Health Administration 300A logs. All awards are for the annual reporting period beginning January 1 and going to December 31, 2020 of the previous calendar year. The prestigious honors are bestowed annually upon plants that demonstrate a commitment to the well-being of their employees and their work environment.
"The winners of safety awards are those who consistently promote and implement safe manufacturing practices," said NCMA President Bob Thomas. "It is encouraging to see members of both ICPI and NCMA demonstrate their commitment to safety. "
"The NCMA/ICPI program recognizes the positive safety-conscious work culture of our members," said ICPI Executive Director Charles McGrath. "Safety Award winners set an example for all manufacturing industries that safety is paramount to a successful business. All winners should be proud of their accomplishments and commitment to their employees."
TCC Materials (Fargo)- Platinum, Milestone (5 years)
Amcon Concrete Products (St. Joseph – Precast) – Platinum
Amcon Concrete Products (Annadale) – Platinum
Bluestone Products (Atlanta) – Platinum
Bluestone Products (Kansas City) – Platinum
TCC Materials (Muscatine) – Platinum
TCC Materials (Omaha) – Platinum
TCC Materials (Rapid City – Bagging) – Platinum
TCC Materials (Rapid City – Block) – Platinum
Bluestone Products (Rosemount) – Silver
TCC Materials (St. Paul) – Silver
TCC Materials (Sioux Falls) – Silver
TCC Materials (Vinton) – Silver
TCC Materials (Medford) – Silver
The Lab at Troutbrook Renewed as AASHTO Accredited Laboratory
June 11, 2020 – The Lab at Trout Brook , an independent testing department for TCC, ACP, Akona, Dakota Aggregates and Cemstone Companies is pleased to announce they have renewed their designation as an AASHTO – accredited laboratory. The American Association of State Highway and Transportation Officials (AASHTO) is a body that sets standards, publishes specifications, sets quality control protocols, and other guidelines. Accredited labs undergo rigorous on-site, third-party assessments conducted by ASTM (American Society for Testing and Materials). This assessment, which is conducted every 24-30 months, includes evaluation of the laboratory's quality management system, records of technician training, a rigorous competency evaluation for each test method that the Lab is certified to perform, and equipment calibration records. Additionally, material samples are sent to the lab every year in order to measure technician and lab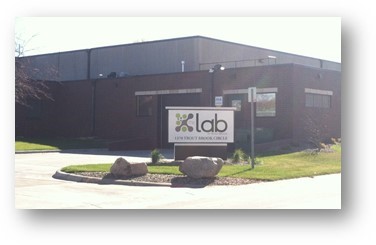 competency. The test results of these material samples are compared to all other certified labs and graded according to their accuracy. In addition to being certified to test concrete, aggregates and mortar, The Lab is now also certified for CMU testing. Areas of testing include CMU, rock, pavements, cementitious material, concrete, aggregates, grouts, mortars, fly ash, and lightweight aggregates.
David Morlock, P.E., TCC Materials Technical Services Manager, who led this enormous project said, "I am very proud of our technical staff's work on this effort. They came together, supported each other, and demonstrated their training and professionalism. Their skill and execution brought us across the finish line along with the investment in state-of-the-art testing equipment. We understand the importance The Lab plays in meeting our customers' needs, while offering the technical support they need, to be successful dealing with the architectural and design communities in the Midwest. They need the assurance that our products will perform as designed and our laboratory can provide that assurance."
NCMA/ICPI Safety Award Recipients!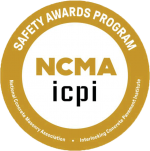 June 3, 2020 – TCC Materials & Amcon Concrete Products are pleased to announce the recognition of several of our locations for the NCMA/ICPI Safety Awards! These locations exemplified exceptional safety records and a high regard for the wellbeing of employees, visitors and customers. See a full list below, and click here for more information!
Akona Manufacturing- Platinum, Milestone (5 years)
TCC Materials (Fargo)- Platinum, Milestone (5 years)
Amcon Concrete Products (St. Joseph – Precast) – Platinum
Amcon Concrete Products (Annandale) – Platinum
TCC Materials (St. Paul)- Platinum
TCC Materials (Sioux Falls)- Platinum
TCC Materials (Medford)- Platinum
TCC Materials (Rapid City – Bagging)- Platinum
TCC Materials (Rapid City – Block)- Platinum
TCC Materials (Vinton) – Gold
Amcon Concrete Products (St. Cloud) – Gold
Amcon Concrete Products (Harrisburg) – Silver
TCC Materials (Muscatine)- Silver
TCC Materials (Omaha)- Silver
Roberts Concrete Products – Silver
LedgeRock Now Approved for MNDOT Phase I & II Projects
May 20, 2020 – Amcon Concrete Products is excited to announce LedgeRock® big block are now approved for MNDOT both Phase I and Phase II projects.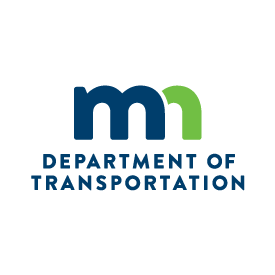 Phase I pre-qualified LedgeRock as a Prefabricated Modular Gravity Block Wall (PMGBW) to be used in MNDOT wall applications up to 8' exposed height without reinforcement. Phase II pre-qualifies LedgeRock as a Prefabricated Modular Block Wall With Earth Reinforcement (PMBW) to be used in MNDOT wall applications up to 10' exposed, 12' total height with the specified reinforcement. "We are very pleased with the recent MNDOT approval of LedgeRock. We've been working diligently with MNDOT and our engineers to make this happen." said David Morlock- Technical Services Manager at Amcon Concrete Products. For more information, click here!
Featured Project: Mister Car Wash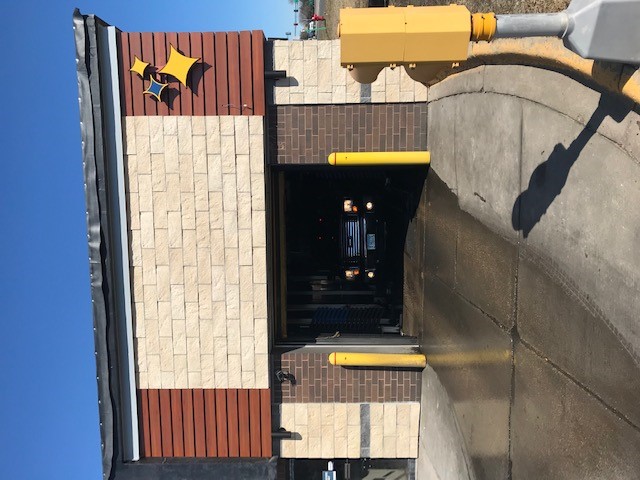 April 29, 2020 – Mister Car Wash in Eden Prairie, Minnesota recently completed a remodeling project that included the addition of stone veneer accents to existing brick walls. The remodel was designed so that the vertical stone veneer accent columns would appear as if they were unchanged since the building was constructed. With this in mind, TCC Materials recommended the use of ProSpec Masonry Veneer Mortar HB to direct bond the manufactured stone to the existing brick. This saved the contractor from having to apply lath and scratch coat and reduce the cost of heating, materials, and labor.
"I was surprised and pleased with the performance of the ProSpec Masonry Veneer Mortar HB. Not only did it save my crew the step of lath and scratch coat, but they were able to install more stone per day than they usually would using traditional mortars. We definitely plan to use the ProSpec Masonry Veneer Mortars for future thin veneer installations." ~Rob Scott, Owner of H&R Masonry
ProSpec Masonry Veneer Mortar HB is very different from traditional masonry mortars. It is a high-performance, heavy-duty, non-sag mortar that uses technology from the ceramic tile trade. With this formula, it is critical to measure the water during the mixing step. If not familiar with this mortar the tendency is to add more water as it appears too dry and unworkable. Once properly mixed the ProSpec Masonry Veneer Mortar HB can be applied to the substrate with a notched trowel and lightly back buttering the veneer before placing into the spread mortar. Typical mortar thickness is only ¼" installed and bucket life is 3-4 hours.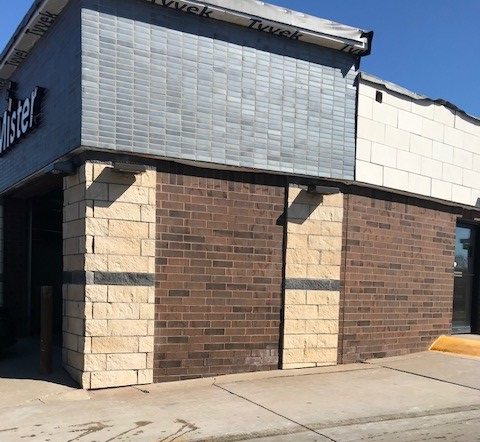 The non-sag properties allow for installation from the top down. This allows for cuts on the bottom course (less noticeable) and reduces mortar smear that can occur when working from the bottom up. Any mortar residue must be removed from the veneer before the mortar sets. Once mortar is set on the face of the veneer it can only be removed by grinding. The veneer was grouted the following day with Spec Mix Adhered Veneer Mortar. The installation was heated for at least 48 hours after completion of installation. The veneer installation of this project was approximately 600 sq. ft.
Project Notes
Masonry Contractor: H&R Masonry of Iowa
Masonry Dealer: Brock White
TCC Sales Representative: John Thomas
Please visit us at tccmaterials.com or contact us for more information.
Featured Project: US Bank Stadium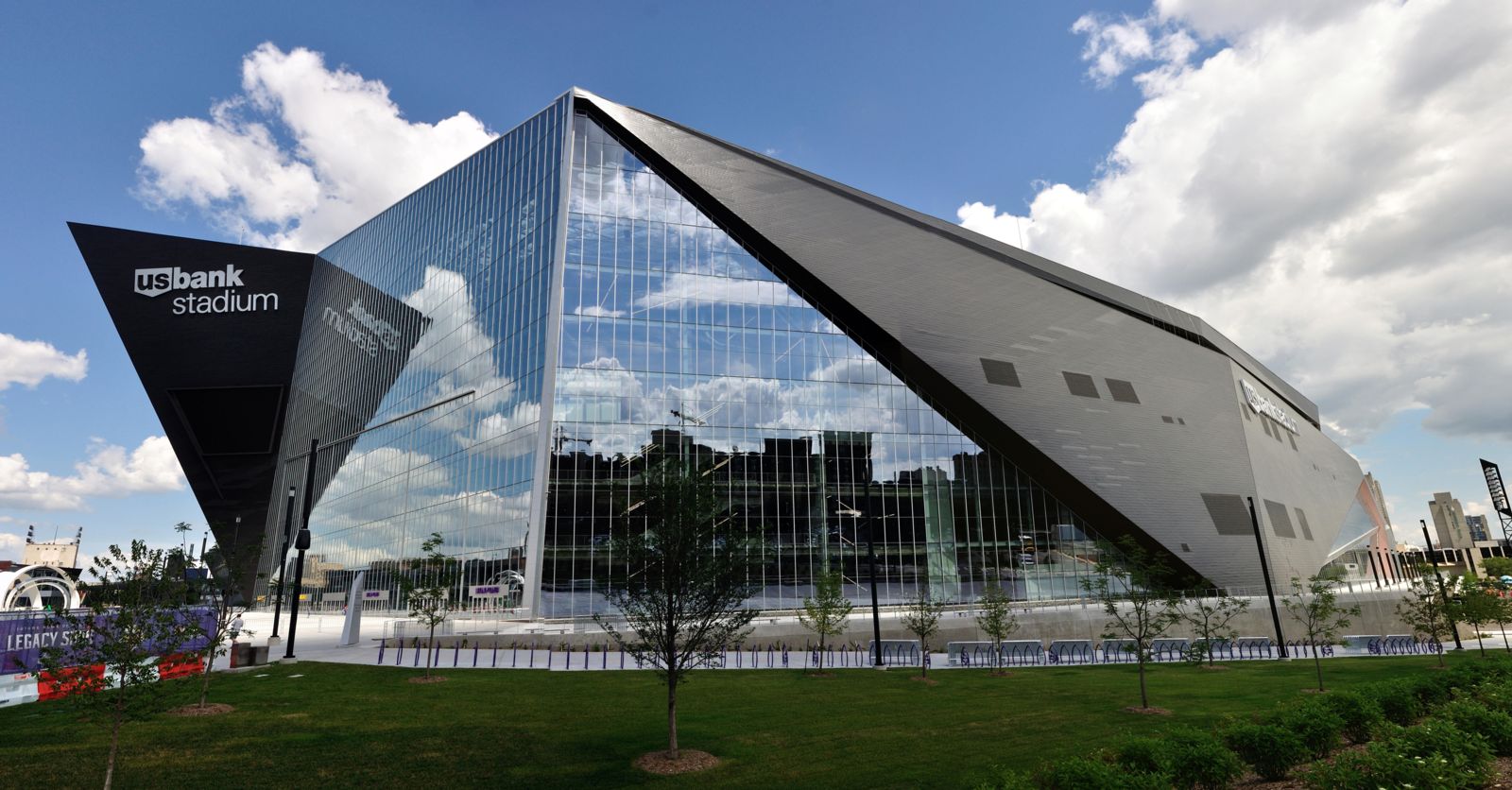 August 5, 2016 – The 2016 NFL season is right around the corner and fans are especially eager for the first kickoff this year. For the last two seasons the Minnesota Vikings have been anxiously waiting for their home opener in the brand new U.S. Bank Stadium in downtown Minneapolis. A little over two and half years ago business leaders, elected officials, and Vikings fans partook in the ceremonial groundbreaking for the new stadium. Within the last month, M. A. Mortenson Co. wrapped up construction of the impressive 1.75 million square foot, 65,000 seat facility, a project that TCC Materials was proud to be a part of.
TCC Materials supplied masonry contractor Northland Concrete & Masonry Co. of Burnsville, MN with over 900 bulk bags of Type S mortar and 1,863 bulk bags of core fill masonry grout throughout the project. These products were used to set, bond, and fill masonry block throughout the stadium, including block in concourses, stairwells, locker rooms, and restrooms.
TCC Materials Spec Mix core fill masonry grout is a preblended mix with outstanding fluidity and increased cohesion over conventional core fill grout. It has excellent resistance to fluid grout mix segregation and easily fills masonry cores without voids and with no consolidations effort. With core fill being preblended and having no consolidation effort, it helps significantly minimize labor costs and provides batch to batch consistency.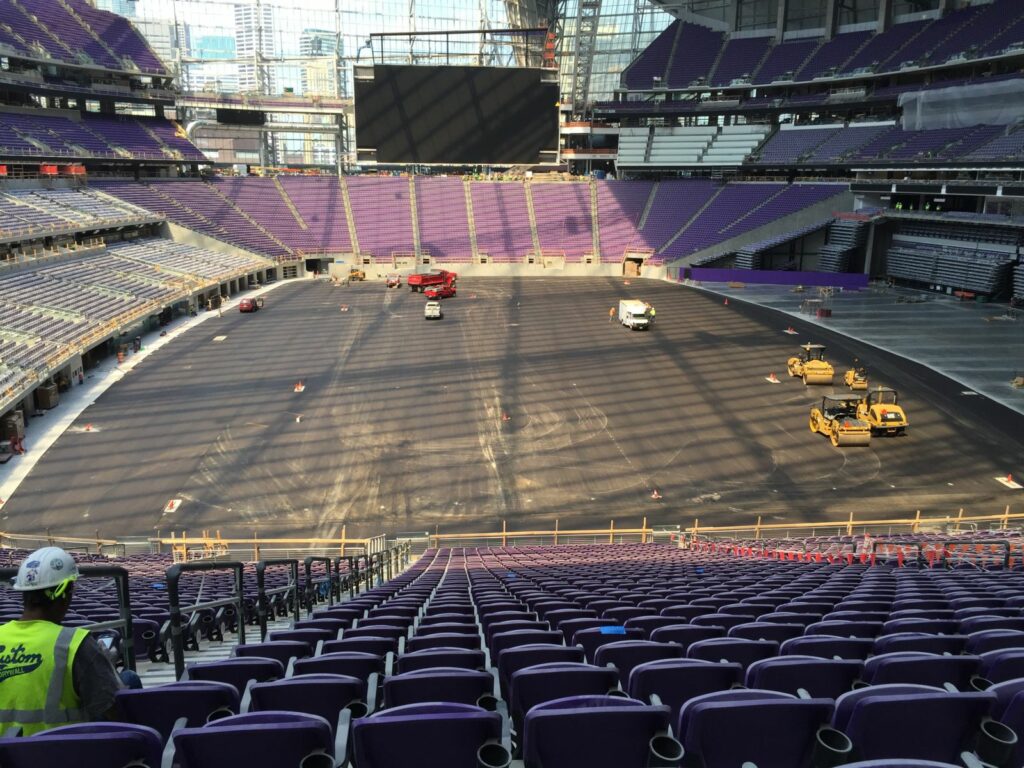 TCC Materials Spec Mix Type S mortar is manufactured and packaged dry using specialized blending equipment and following strict quality controlled procedures. TCC Materials Type S mortar offers batch to batch consistency. This allows the product to meet the requirements ASTM certification and exceed contractor expectations with excellent workability and strength.
Both the grouts and mortars were supplied to the project in 3,000 lb. bulk bags which work in conjunction with the Spec Mix silo system, reducing time and waste on the jobsite. Additionally, some of the 3,000 lb. bulk bags utilized TCC Materials low-dust additive to reduce the output of dust as it become an issue in more confined quarters towards the end of construction.
TCC Materials low dust additive can be added to any TCC grout or mortar mix to reduce dust by 50-80%, helping to maintain clean job sites and prevent inhalation for employees and pedestrians in neighboring areas. For more information on low-dust additive including a video and FAQ, visit TCC Materials and search for "low-dust".
U.S. Bank Stadium is the pinnacle of all stadiums, not only within the NFL and the United States, but also around the world. Visitors and fans will be amazed by the size and open feel of the stadium, providing an excellent environment for watching football games, and other exciting events.
If you would like to learn more about TCC Materials, Spec Mix, or other TCC products, please visit tccmaterials.com for more information.
Featured Project: Athlos Academy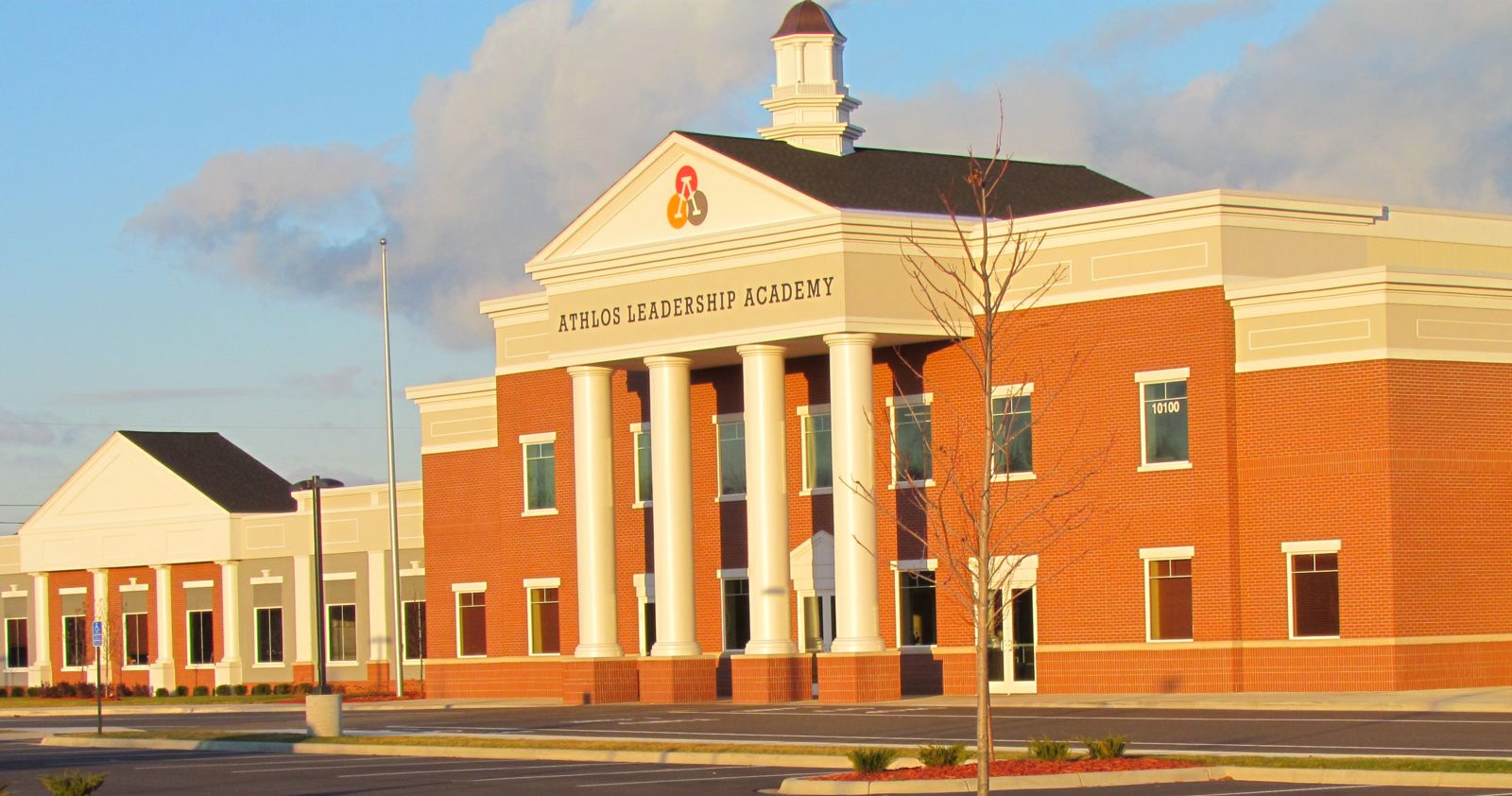 March 31, 2015 – In 2014, New Visions Academy, one of the oldest charter schools in Minnesota, joined Athlos Academies of Boise, Idaho to create a new Pre-K through 8th grade public charter school in Brooklyn Park. The project specified 90,000 sq. ft. of stucco to be installed on the exterior of the building. Winroc Corporation supplied Quikrete® Pump Grade Stucco Base Coat in 3,000 lb. bulk bags to Stephen Donnelly Stucco for the base coat installation. The building is located across from Eidem Historic Farm, and opened for its first school year in Fall of 2015.
Quikrete Pump Grade Stucco Base Coat is a Portland cement based stucco, designed to be used as the scratch and brown coat in a 3-coat stucco application, or the first coat in a 2-coat application. This product contains special additives which prevent premature loss of mixing water and provide increased workability.
For more information on Quikrete Pump Grade Stucco Base Coat, please visit the Quikrete Pump Grade Stucco product page on our website. For more information on general stucco applications, check out our recent Technical Note on stucco located on the Technical Data tab at www.tccmaterials.com.
Featured Project: Franklin Avenue Bridge Restoration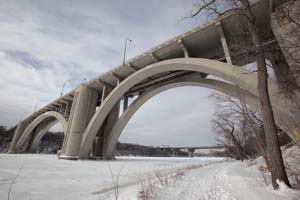 The Franklin Avenue Bridge that links south Minneapolis to southeast Minneapolis over the Mississippi River is undergoing a two-year restoration and upgrade beginning in 2015. Originally completed in 1923, the Franklin Avenue Bridge or FW Cappelen Memorial Bridge (Hennepin Co. Rd. 5), was the longest arch of any bridge in the world with its 400' long steel-reinforced concrete arch. The bridge has a span of 1,055 ft, is 55 ft. above the water, and a navigation channel width of 275 ft. The bridge was repaired in 1970 and 1971 and was listed on the National Register of Historic Places on November 11, 1978.
The work in 2015 will repair damaged concrete on the piers and arch work. An estimated 50,000 sq. ft. of repairs will be done with Shotcrete using approximately 1,000 cu. yd. of material. The preferred method of Shotcrete is a dry application where water is introduced to the mix at the hose nozzle. Some of the challenges of this project are the sloped river banks, height of the bridge, and detailing to match the original casting. The dry application gives the nozzleman more flexibility to start and stop shooting without worrying that mixed material would set up in the hose or pump. This saves significant down time by not having to clean out hoses or the pump.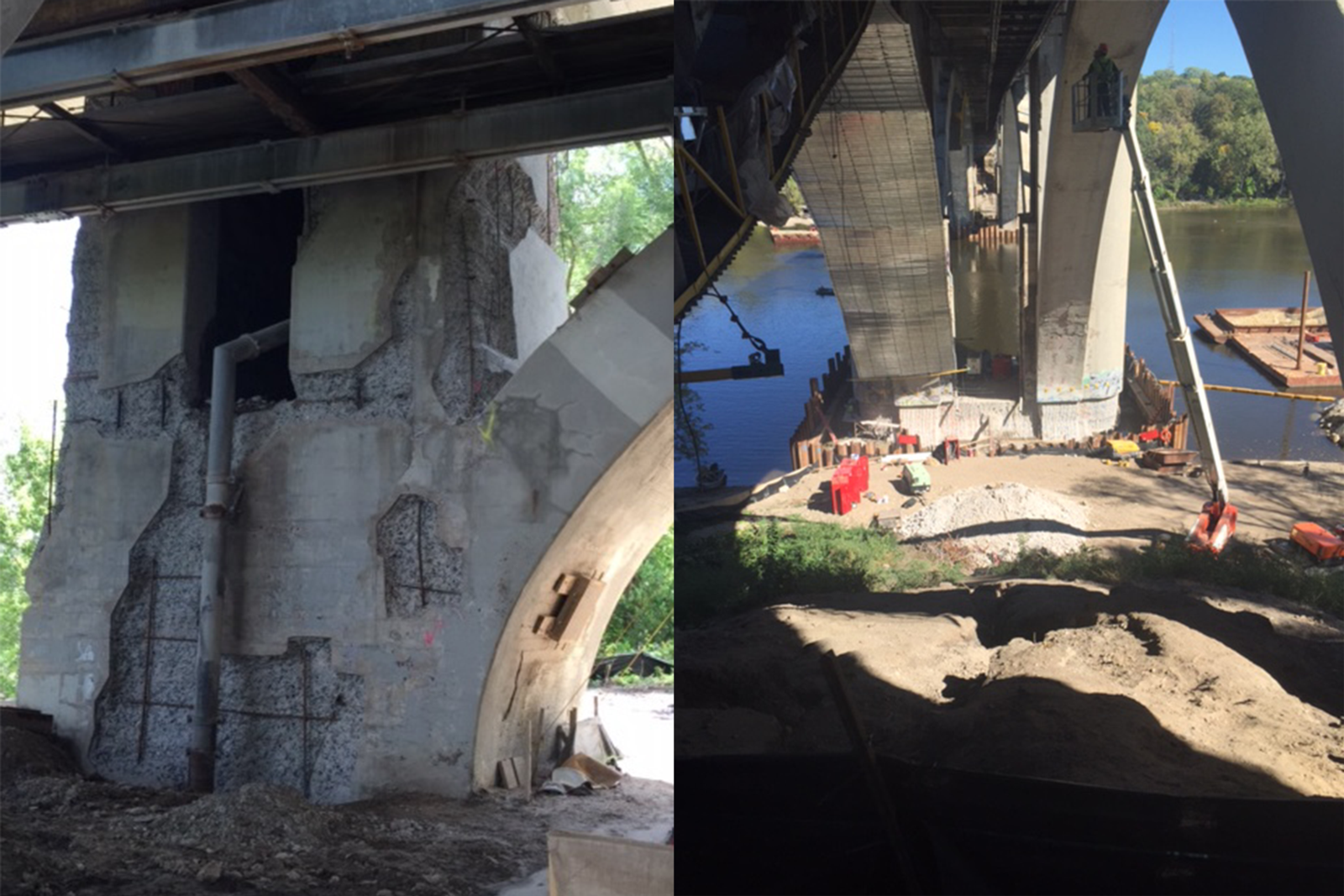 The Shotcrete mix contains silica fume, poly fibers, air entrainment, and integral color pigment to closely match the color of the original structure and the repairs made in the 1970's. Project Manager David Graham of PCI Roads worked with David Morlock of TCC Materials to formulate the mix designs that required approval from the Hennepin County Engineers and Historical Society. Kevin Fitch with Prism Pigments developed the two color matches.
TCC Materials was chosen to supply the Shotcrete because of the local technical and support staff and short lead times with the St. Paul plant only 11 miles from the project.
The bridge decking will be replaced in 2016. The decking will be precast off site at the Bohemian Flats Park and floated down river to the bridge and put in place by crane. The new deck will be wider to accommodate a bike lane and walkway. The railings will be rebuilt and different lighting installed. The total cost of the project is $43.1 million.
Featured Project: Worthington Event Center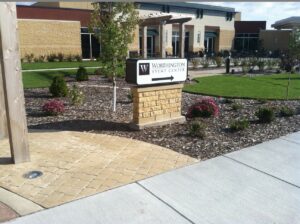 July 20, 2015 – In 2013, the City of Worthington, Minn. worked with its community members to build a new event center which opened its doors to the public that spring. Last year they found they were having issues with the landscaping mulch blowing around due to the extreme Western Minnesota prairie winds. They City had talked about removing all the mulch and replacing it with rock, which would have been a costly update. As an alternative, the landscape contractor Ideal Landscape and Design, Inc. suggested trying TCC Material's new Nurserymen's Preferred® Landscape Loc® Mulch & Rock Bond to see if it would solve the issue before moving forward with the costly task of digging out the existing mulch and replacing it with landscaping rock.
Landscape Loc Mulch & Rock Bond is a non-toxic bonding agent which locks mulch in place to prevent movement often caused by wind, rain, children, pets, and other outside forces. This keeps the mulch in its intended location rather than migrating to other areas of lawn or landscape. Ideal Landscape and Design had recently heard about the innovative new product from Concrete Materials, one of their materials suppliers.
The plan needed to go through the stages of City government in order to receive their blessing. The plan was approved and the City saved time, money, and labor by applying the Landscape Loc Mulch & Rock Bond at the Event Center. They were pleased with the results and plan to use it again in the future. For more information on Landscape Loc Mulch & Rock bond, please visit the Landscape Loc Mulch & Rock Bond product page on our website.
TCC Materials Updating SDS and Packaging to Comply with new OSHA GHS Regulations
March 1, 2015 – TCC Materials has been busy updating their information in order to comply with OSHA's revised Hazard Communication Standards. The transition has been a two-part process for TCC Materials. The first step began at the end of 2012 as TCC Materials began the transition from the old MSDS (Material Safety Data Sheet) format to the new SDS (Safety Data Sheet) format. The new format will have 16 distinctive sections. Sections 1-8 will cover general product information including identification, hazards, composition, safe handling practices, and emergency control measures so that is easily accessible to jobsite workers. Sections 9-11 will cover more technical information including physical/chemical properties, stability/reactivity info, toxicological info, and exposure control info. Sections 12-15 will cover ecological, disposal, transport, and regulatory considerations while section 16 covers other information. The SDS's for most TCC and Akona products have already been updated and are available on the individual product page for each product on www.tccmaterials.com.
The second step was to comply with OSHA's adoption of the United Nation's Globally Harmonized System of Classification and Labeling of Chemicals (GHS). This step began in early 2013 as TCC Materials started the process of updating their product bags and labels to comply with either the OSHA's GHS labeling requirements, the Consumer Product Safety Commission requirements, or both depending on the intended product use. Customers can expect to see the revised labels with the required health & hazard information in early 2015.
Featured Project: Loring Park Minneapolis (LPM) Apartments
February 15, 2015 – TCC Materials began supplying product to the Loring Park Minneapolis (LPM) Apartments project in 2013. Due to the extremely confined space of the jobsite, the masonry contractor Weise Masonry needed to get creative with products and equipment.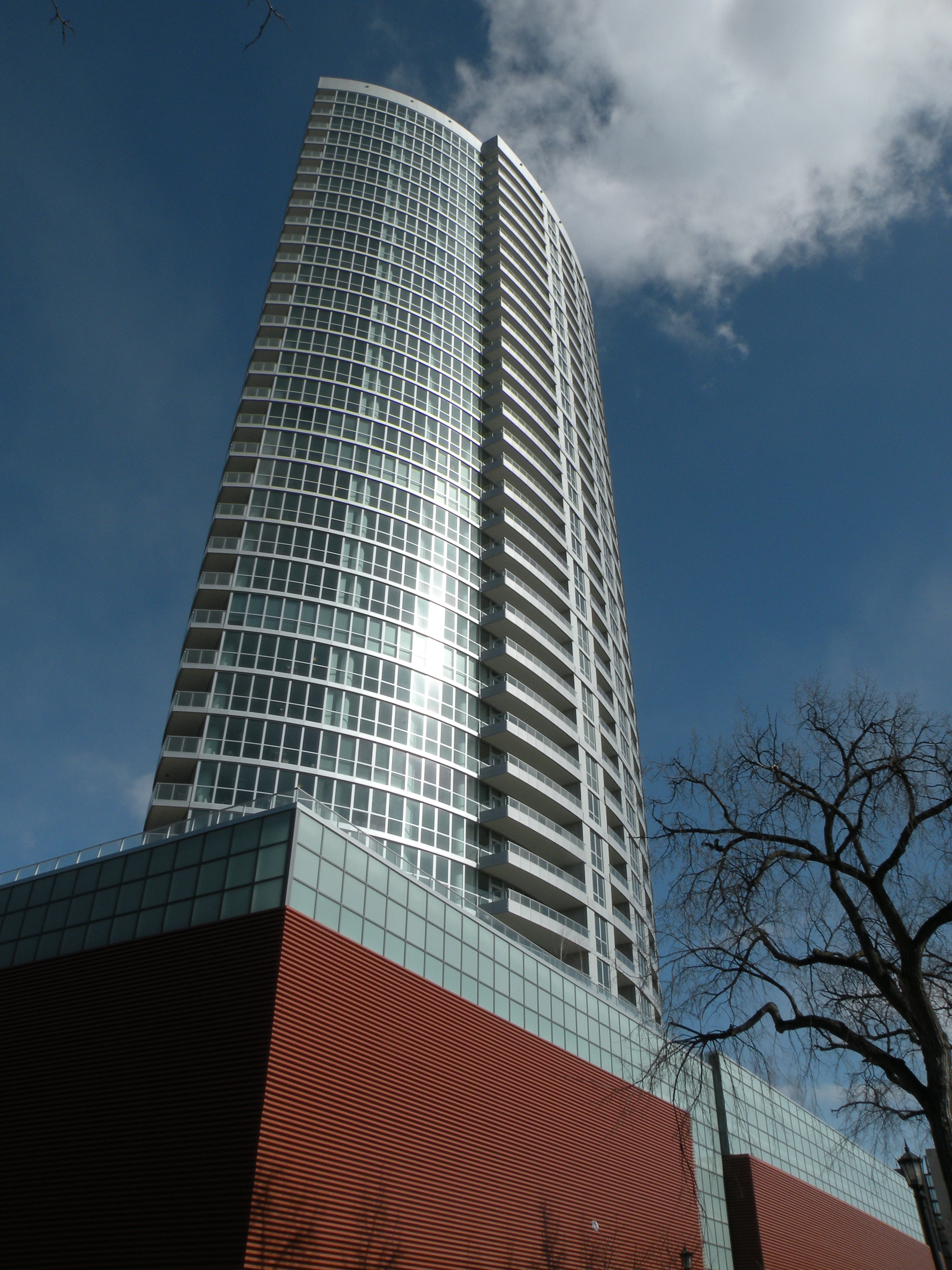 The footprint of the project took up an entire city block which left no outside staging area for silos and product. Additionally, there were issues with using gravity-fed silos on each of the 36 floors due to the restrictive ceiling heights of the high-rise apartment complex. The normally generous 9'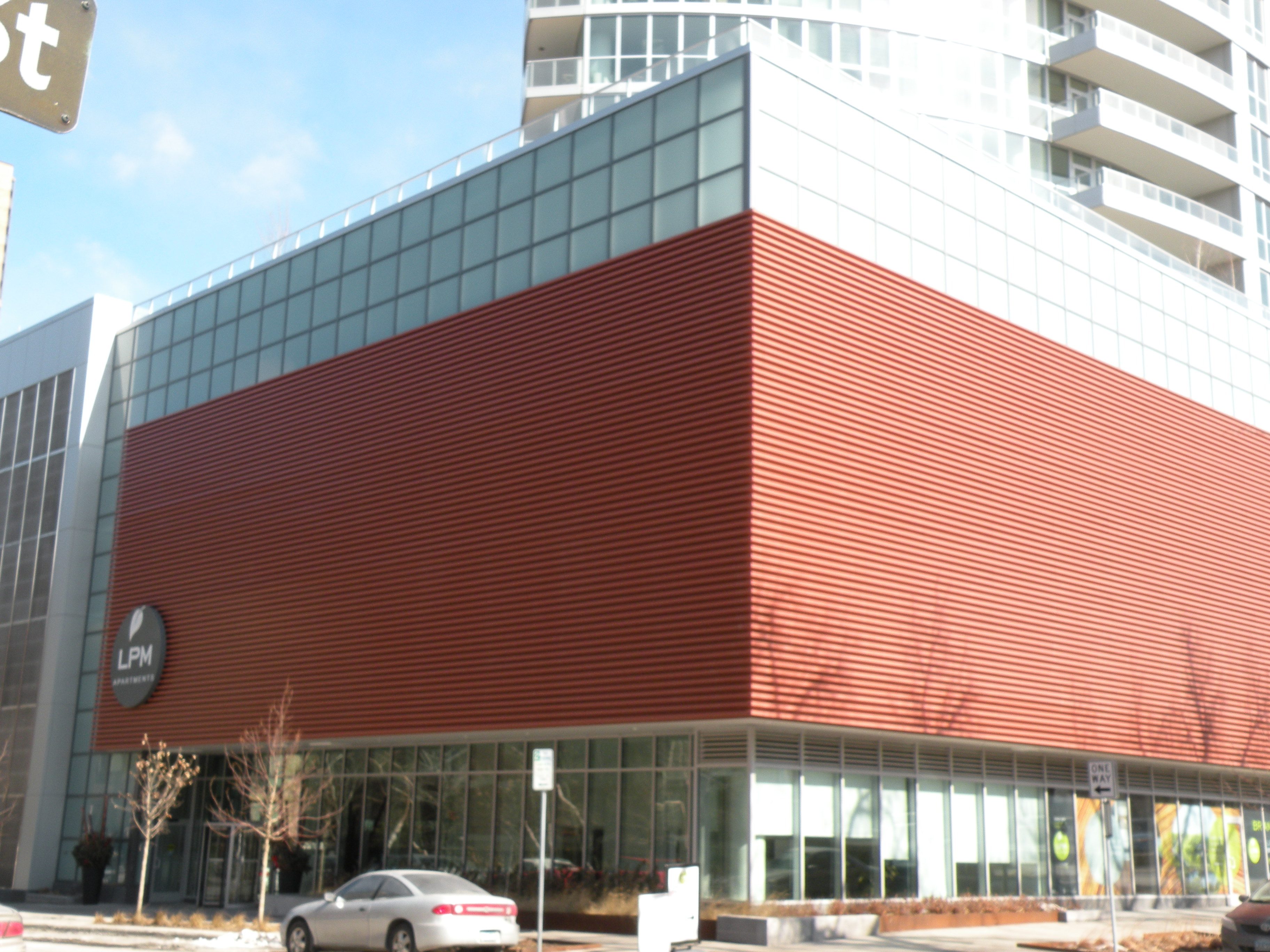 ceilings did not allow for enough room to load a silo with a 3,000 lb. bulk bag of mortar or grout. This prompted Weise Masonry to contact their TCC Materials sales representative who was able to provide a powered auger-silo which sits lower to the ground allowing for enough room to load the silo.
Since Weise Masonry was dealing with such confined spaces and close proximity to downtown Minneapolis, TCC Materials saw this project as a unique application which could utilize their new Low-Dust Additive option for mortars and grouts. The Low-Dust Additive is designed to reduce the amount of dust generated during the handling and use of dry concrete, masonry, shotcrete, and other mixes by 50-80% without compromising the strength or workability of the mix. Low-Dust Additive is an option for use with most TCC Materials products. For a video of the product being used on the LPM Apartments, please visit the Low-Dust Additive product page.
New Akona Plant Set to Open for Business Early 2015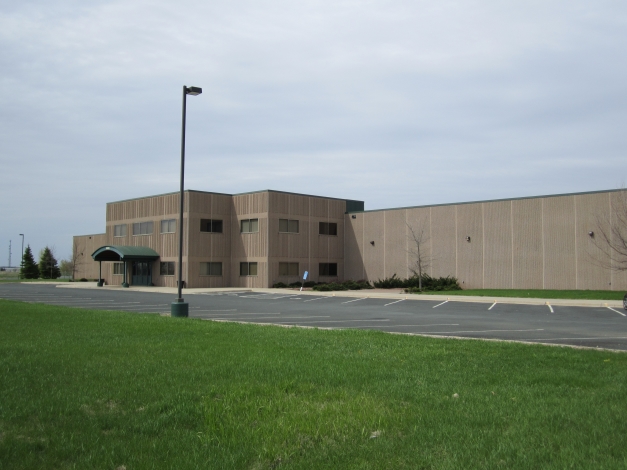 January 23, 2015 – TCC Materials announces that their new Akona facility in Rosemount, Minnesota is expected to be fully operational in the first quarter of 2015. TCC Materials acquired the existing Rosemount facility in February, 2014 and has been adapting the facility to accommodate their operations. This facility will replace their current facility in Maple Plain, Minnesota to become their new super-plant for specialty products. The plant's manufacturing capabilities will include a wide variety of products for the concrete and masonry industry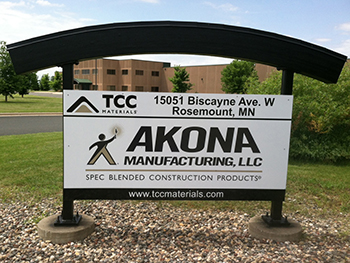 , including their new line of ProSpec commercial concrete repair products.
The building is conveniently located at the intersection of County Road 42 and Biscayne Boulevard in Rosemount, just a few miles from TCC Materials' sister company Dakota Aggregates mining operation and just 13 miles south of their corporate headquarters in Mendota Heights, Minnesota.
The plant has inventory in stock and will soon be making the transition from shipping out of the Maple Plain facility to directly shipping out of the new facility.