Check our news & events page regularly for updated information on new products, projects, awards, events, and more. If you have a project or event that is newsworthy, please click here to apply to be featured on our News & Events page.
TCC Materials® Acquisition of Borgert Products LLC
February 3, 2023 – TCC Materials® is pleased to announce that it has acquired the manufacturing facilities of Borgert Products, Inc. located in St. Joseph, MN and will be operating as Borgert Products LLC.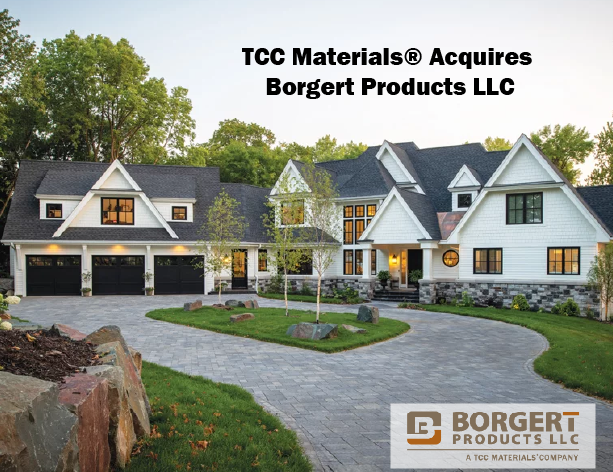 The two plants produce concrete pavers, tumbled pavers, permeable pavers, slabs, wall units, step units, pillars, wall caps, fireplaces, ovens, and fire rings. All products are available in a multitude of colors and textures. Established in 1923, Borgert was a third generation, family-run business under the leadership of Sue Borgert.
"Borgert Products has a strong history of producing quality products for the industry. The success of Borgert allows us to enhance and grow our hardscapes product line" stated Mark Setterstrom, Borgert Vice President & General Manager. "We look forward to the opportunities for integrating our current portfolio of products in conjunction with existing Borgert offerings as we look toward the future."
"I am pleased to welcome Borgert Products into our TCC Group and personally thank Sue Borgert for her stewardship of the business over the years" stated Brian DiGrado, Senior Vice President & General Manager of TCC Materials Companies. "The Borgert culture compliments our strong devotion to service, understanding customer needs, technical support, and complete quality assurance."
TCC Materials® Companies include TCC Materials, Robert Concrete Products, Bluestone Products, Amcon Concrete Products, Borgert Products and Nova Brik International. TCC Group operates 26 facilities in nine states and is headquartered in Mendota Heights, MN.
Full press release: TCC acquires Borgert Products LLC
---
Tenon® Product Guide Available Online
January 22, 2023 – The most recent Tenon® Product Guide is now available. This is an excellent resource for deciding what product to use on your next project.
Please visit here.
---
TCC Materials® Opens in Eldridge, Iowa
January 23, 2023 – Our new TCC Materials Quad-Cities location in Eldridge, Iowa, is looking great!
For more information, visit here.
---
Bluestone Products® Exhibits at World of Concrete
January 17, 2023 – Bluestone participated as exhibitor at World of Concrete 2023 in Las Vegas Convention Center in Las Vegas, Nevada January 17-19.
The Bluestone and TCC Materials team presented the newest offerings and capabilities of the Tenon® brand.
Participating at World of Concrete (WOC) provides great exposure and access to concrete and masonry professionals. In a competitive industry, creating opportunities and building strategic connections is just as challenging as it was in the past decades. Being in attendance at WOC allows participants to see, touch, and test state-of-the-art solutions that drive informed decisions and put businesses on solid ground for the year to come.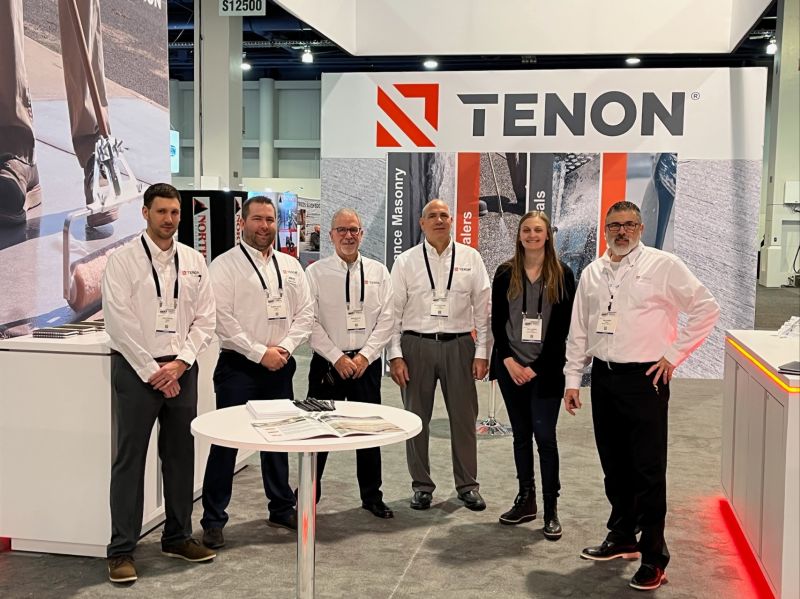 Who attends WOC? More than 60,000 industry professionals from all around the world, representing all segments of the construction industry: Commercial Contractors, Concrete Contractors, Concrete Pumpers, Construction Managers, Dealers/Distributors, Decorative Concrete Contractors, Designers and Specifiers, General Contractors, Block/Segmental Unit Producers Masonry Contractors, Architects, Engineers, Block Producers, Ready Mix Producers, Rental Equipment Centers, Repair Contractors, Residential Contractors, Specialty Concrete Contractors, Precast, Pipe and Block Producers, Precast/Prestressed Producers, and more.
World of Concrete has been serving the global concrete & masonry construction industries for 50 years. The event serves as a connection between buyers and sellers through live and digital events. The ultimate goal is to provide this community with the connections, intelligence, and opportunities that help customers grow, do business, and make better informed business decisions.
For more information on Tenon visit here.
---
Amcon Products® Exhibits at Northern Green
January 10, 2023 – Amcon participated as exhibitor at Northern Green Expo 2023 in Minneapolis at The Minneapolis Convention Center January 10-12.
The Amcon team presented the newest offerings that Amcon has to offer heading into the spring of 2023.
Northern Green is the largest trade show and educational conference in the north-central region for green industry professionals.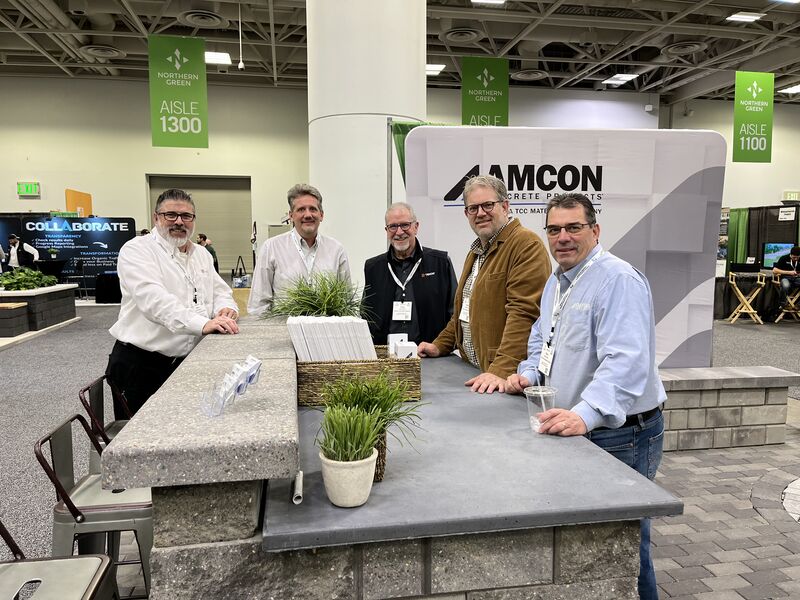 Amcon presented the newest and latest designs offered by Northrock Urban Prairie Series.
Inspired by the work of Frank Lloyd Wright., the clean lines and bold chamfer of the Urban Prairie Series make this an ideal product to fit within the designs of the urban developments in larger cities and to transcend the prairie grass lands of the Upper Midwest.
Why do attendees continue to show up at Northern Green every year?
Participating in attendance to Northern Green is THE place to be to connect with professionals in the green industry looking for education, solutions, products and services.
The event serves outdoor professionals who need a personal and professional recharge and offers a value-driven platform for education, innovation & community.
For more information on Amcon visit here.
---
TCC Group Companies Among NCMA/ICPI 2021 Safety Award Recipients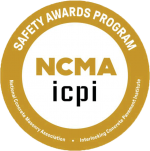 September 13, 2022 – TCC Materials, Amcon Concrete Products, and Bluestone Products are pleased to announce the recognition of several locations by the NCMA/ICPI for having exemplary safety records in 2021 through Occupational Safety and Health Administration 300A logs. All awards are for the annual reporting period beginning January 1 and going to December 31, 2021 of the previous calendar year. The prestigious honors are bestowed annually upon plants that demonstrate a commitment to the well-being of their employees and their work environment.
"The winners of safety awards are those who consistently promote and implement safe manufacturing practices," said NCMA President Bob Thomas. "It is encouraging to see members of both ICPI and NCMA demonstrate their commitment to safety. "
"The NCMA/ICPI program recognizes the positive safety-conscious work culture of our members," said ICPI Executive Director Charles McGrath. "Safety Award winners set an example for all manufacturing industries that safety is paramount to a successful business. All winners should be proud of their accomplishments and commitment to their employees."
TCC Materials (Fargo)- Platinum, Milestone (7 years)
TCC Materials (Rapid City Block)- Platinum, Milestone (6 years)
TCC Materials (Lab)- Platinum, Milestone (5 years)
Amcon Concrete Products (St. Joseph – Precast) – Platinum
Amcon Concrete Products (Annadale) – Platinum
Amcon Concrete Products (Alexandria) – Platinum
Amcon Concrete Products (Becker Shop) – Platinum
Amcon Concrete Products (Fergus Falls) – Platinum
Amcon Concrete Products (Medford Block) – Platinum
Amcon Concrete Products (New London) – Platinum
Amcon Concrete Products (Waite Park) – Platinum
Bluestone Products (Atlanta) – Platinum
Bluestone Products (Kansas City) – Platinum
Bluestone Products (Rosemount) – Platinum
TCC Materials (Omaha) – Platinum
TCC Materials (Sioux Falls) – Platinum
TCC Materials (Rapid City Bag) – Platinum
TCC Materials (Medford) – Gold
TCC Materials (Roberts Concrete) – Gold
TCC Materials (Vinton) – Gold
Amcon Concrete Products (Harrisburg) – Silver
TCC Materials (Muscatine) – Silver
Amcon Concrete Products (St. Cloud) – Silver
---