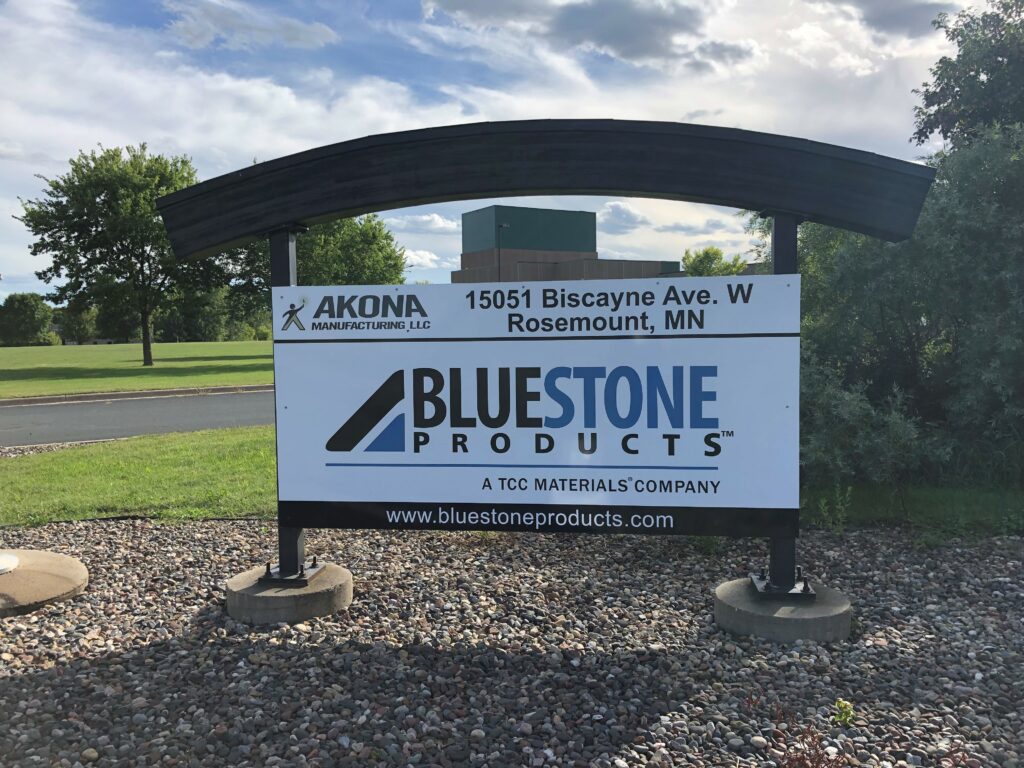 About Bluestone Products
Bluestone Products is the specialty manufacturing division of TCC Materials with locations in Minneapolis, Kansas City, Atlanta and Philadelphia. Bluestone Products capabilities include liquids, mastics, solvents, performance powders and more, with a special focus on contract packaging.
TCC's network of companies manufacture a full line of products including concrete, mortar, grouts, sealers, shotcrete, repair & restoration, construction chemicals and additives, landscape solutions, architectural block, segmental retaining wall units, precast products, and much more.
For more information on our products or contract packaging services, please contact us.
WE ARE OPEN FOR BUSINESS. CLICK HERE TO LEARN MORE.
KEEPING OUR COMMUNITY SAFE. CLICK HERE FOR OUR DELIVERY & PICK-UP POLICY
COMPANY STATEMENT ON COVID-19: Our company and industry are very much a people-first business. As the situation with COVID-19 continues to evolve, our priority remains the safety and health of our team members, customers and communities. We have instituted measures to help protect our team from exposure to COVID-19 and to mitigate the potential spread of the virus. As we navigate through this, please know we are committed to taking care of our employees, their families, and our customers. Our response plan ensures critical positions within our company are covered so we can continue to meet and exceed our customer's expectations. This situation is constantly evolving and as things change, we will be in communication.
We are all in this together.