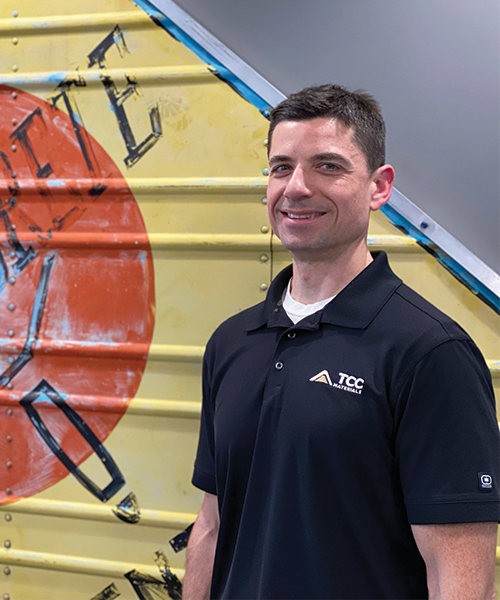 What is your role at TCC Group Companies?
I am a Research & Development Chemist based out of our Rosemount, Minnesota location.
What does your day-to-day job consist of?
My role within TCC Group Companies involves new product development, production process support, raw material evaluations, and working with our team to make sure everyone has complete knowledge of our products.
What do you enjoy most about working for TCC?
It is never a dull day, never a boring day, and never the same day! There are always new products to test, new problems to solve, and new opportunities to improve.
What are you most looking forward to with the company in 2022?
I am looking forward to helping solve the challenges around the sourcing of raw materials that fit the high level of performance needed for our products combined with limited supply and rising costs to still produce products that meet our customers' expectations.
What is a fun fact about you?
My wife and I got married on October 30, 2021. I am also a huge Cleveland Indians fan and have seen them play baseball in 33 different stadiums across three different countries. The team in second place, with four stadiums, is the Minnesota Twins.