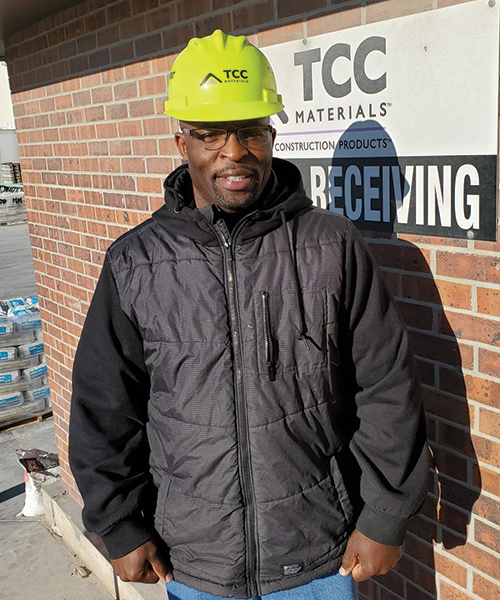 What is your role at TCC Materials?
I am a Production Supply Specialist based out of our Omaha, Nebraska location. I have been with the company for 14+ years.
What does your role entail?
I have multiple roles including managing buy-out stock and inventory accuracy, forklift certifications, and facilitating safety meetings as well as staying current with the DOT and OSHA requirements. My main drive is to aggressively enhance a culture of safety, wellness, and cultivate a positive work environment.
What are you most looking forward to with TCC in 2022?
I am looking forward to seeing how the company is going to grow and navigate through the interesting and changing times facing us. Every year has brought new challenges, but we have come out on top. It's awesome to be a part of a winning team!
What do you like about being at TCC?
I appreciate the opportunity to grow. I started as a temporary employee in the warehouse and now I currently work in the office in various capacities. I like working with the team of office and plant personnel that has helped this business unit get better from year-to-year.  
What is a fun fact about you?
I have been happily married to my precious wife, Joy, going on 33 years. We have two adult children and four grandchildren. I am a preacher and enjoy football, basketball, MMA, and boxing among other activities.