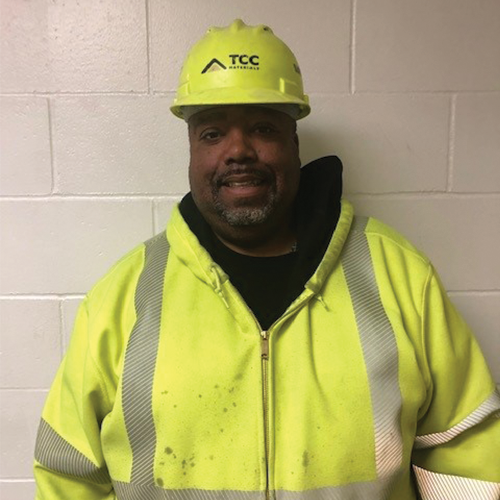 What is your role at TCC Materials?
I am the Line Lead at our Medford, Minnesota location. I have been with TCC for seven years.
What does your day-to-day job consist of?
My day involves ensuring quality control and maintaining a safe and clean environment amongst our team.
What do you enjoy most about working for TCC?
I really enjoy the people I work with.
What are you most looking forward to with the company in 2022?
I'm excited about moving forward with the company and getting bigger and better opportunities.
What is a fun fact about you?
I have a very outgoing personality!